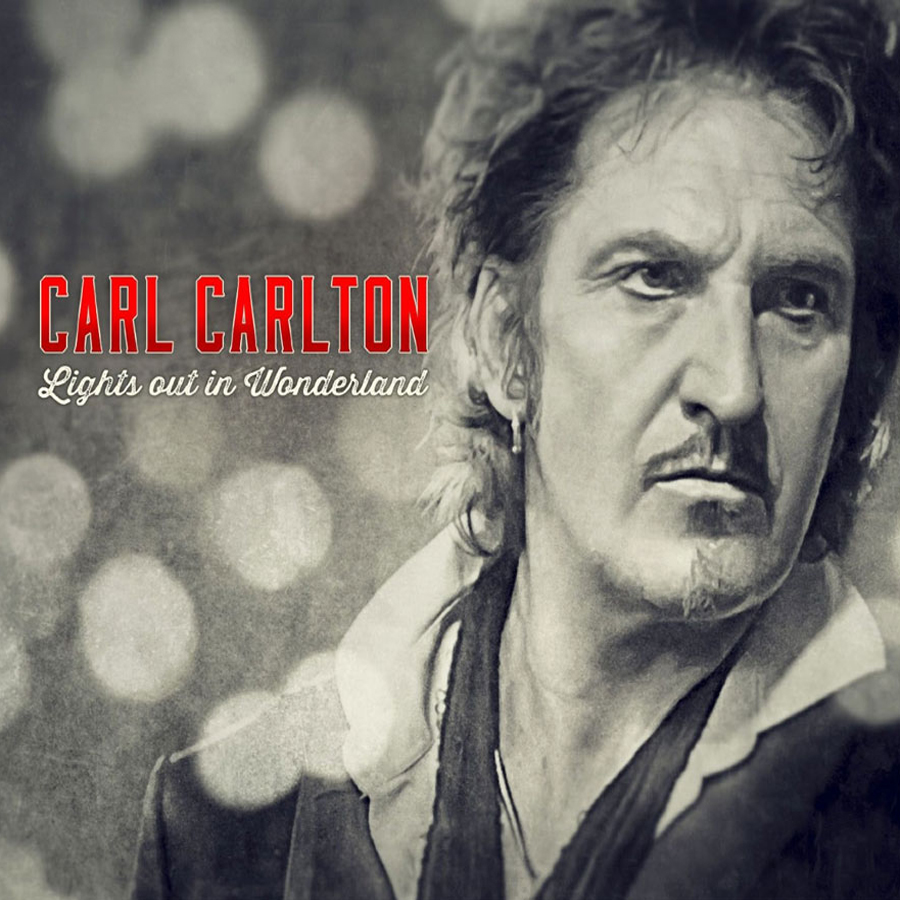 ALBUM REVIEW
Carl Carlton's
"Lights Out In Wonderland"
Carl Carlton is an American based German songwriter, musical director, producer and triple Grammy Award nominee whose credits include Robert Palmer, Eric Burdon, Herman Brood, Mink Deville, Joe Cocker and Udo Lindenberg.'Lights Out In Wonderland' draws on every aspect of his musical past to distill his own Americana musical vision. And if Carl primarily sees himself as a songwriter and producer, then this album persuasively taps into the best Americana traditions to convince us of his ability.
Recorded at the late Levon Helm's The Barn studio in Woodstock, Carl twists and turns a melting pot of influences to his own ends. The spirit of Helm's musical oeuvre looms large over the proceedings and buries itself deep into Carl's grooves, on an album that drips with a requisite rootsy tradition, but keeps one eye on commercial success.
The songs broach rock, roots, funk, country, r&b and blues, as Carl's self penned material and well chosen covers create a coherent whole that begs you to hit the repeat play button.
He opens with an arresting guitar motif and handclaps on the hypnotic groove and compelling hook of 'Invincible'. It sets the standard for a beautifully crafted album that oozes feel and presence. The funky, percussive and catchy 'Strawberry Letter' is full of word plays, jangling guitars and a real pop sensibility. He also surprisingly scores with an unlikely choice of Dave Davies's 'Strangers', on a good example of a producer's astute eye for detail. His expressive phrasing, fine harmony singing and a lush arrangement makes for a convincing cover of an underrated song.
There are two occasions on the album when Carl's own songs stand the rigorous examination of being placed next to strong covers. He follows 'Strangers' with the unison guitar driven 'Moonlight In New York', which aims at being an anthem, but settles for being an impressive ballad with a sing-along hook, extravagant strings and glistening bv's.
Similarly, he drops us in the middle of a New Orleans take of Lowell George's 'Sailin' Shoes' and is able to match that with his own atmospheric country tinged 'Mutineer', a style he returns to later on 'Annie'.
Better still, he's a producer who knows the value of pacing, variety and the importance of sequencing. He employs some husky Dylan style phrasing and gospel bv's over a shuffle rhythm on 'White Light'. The crystal production neatly frames resonant piano lines, a delicate organ sweep and subtle brush strokes. He then gets low-down and down-home on the funky, dobro driven 'Lucky Bet', on another superbly arranged song full of feel and exquisite playing.
'Lights Out In Wonderland' combines thoughtful song writing with spirited performances and an intuitive production that gives songs like 'Rock And Roll Gypsies' an emotional punch. And just when you think he's exhausted his musical possibilities, he signs off with 'Jaqueline Kennedy's Pillbox Hat', on a glorious afterhours bluesy feel, reminiscent of a J.J. Cale meets Steely Dan with gothic lyrics.
Put simply, 'Lights Out In Wonderland' wears its influences on its sleeve, but just like a stick of rock, it comes stamped through with its owner's signature. Carl Carlton is a writer with real substance whose substantive lyrics and compelling hooks ring out loud and clear on a belated contender for one of the roots albums of the year. ****
Review by Pete Feenstra
Caroline International [Release date 24.11.14]